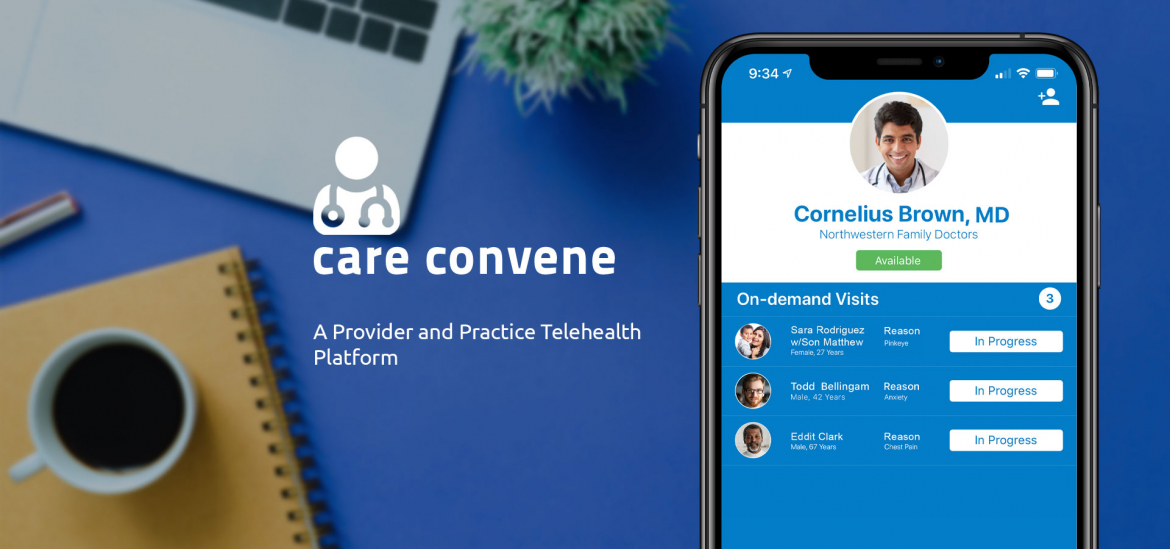 What Is Care Convene?
We are the most comprehensive telehealth platform on the market.
Our advanced technology doesn't just give your practice telehealth, it offers a wide variety of tools to improve critical outcomes and keep patients healthy!
Our Platform Features
On-Demand Acute Visits
Chronic Disease Management
Post Visit Follow-ups
Real-time Patient Admit, Transfer & Discharge Alerts
How do I get started using Care Convene?
Care Convene helps healthcare providers manage all aspects of your health from chronic conditions such as diabetes, high blood pressure, etc. to virtual visits and checkups. Your doctor will invite you to register for Care Convene.
Is Care Convene secure and safe to use?
Yes! We are HIPAA compliant and your data is secured behind 256-bit encryption, the strongest encryption standard available.
What devices can I use care Convene on?
For the best experience Care Convene Patient can be downloaded via the Google Play or Apple App Store for free. Using the app will enable a closer connection to your doctor giving them access to manage your conditions, pre screen you for contagious diseases, send you daily health assessments and more. Your Doctor can even be notified if your health appears to be declining.
For a quick video visit, your provider can send you a Text-a-Visit™ so you can connect at the touch of a button from your computer, laptop or mobile device.